Synopsis
Leipzig, 1996: A receptionist shows one of the suites in Hotel Astoria in Leipzig, in former East Germany. She expresses the hope that a "guardian angel" will still save Astoria from oblivion. Seven years after the fall of the wall, the curtain is also falling on the legendary hotel.

The wind of change was also present at the Astoria. Memories of a place, where extravagance was also on ration, are brought to life through a combination of archive footage and animation. We hear about the nuances and absurdities of life in the GDR, from turtle soup in a country known for scarcity to the hotel bar where prostitutes, tourists, and Stasi agents all hung out. These agents kept an eye on everything that happened; the paranoia that characterized the GDR era was just as present in the hotel.

These contradictions are also reflected in the testimonials of the employees. Some remember a culture of fear, while others describe it as the best time of their lives. It shows that different historical experiences can co-exist, and that there are gray areas between propaganda and reality. Because truth is always a matter of opinion.
A hug films Production in Co-Production with MDR
Directed by
Alina Cyranek & Falk Schuster
Idea and Script
Alina Cyranek
Script Consultant
Claudia Nagel
Layout and Animation
Falk Schuster
Alexander Schmidt
Tim Romanowsky
Compositing
Julian Quitsch
Sound Design, Musik and Re-Recording
Florian Marquardt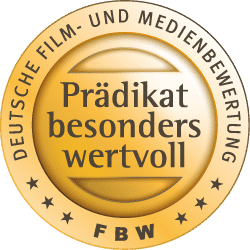 Awards
Prädikat besonders wertvoll
Screenings
DOK Leipzig
IDFA Amsterdam